AEC Quality Control.
A.E.C. Services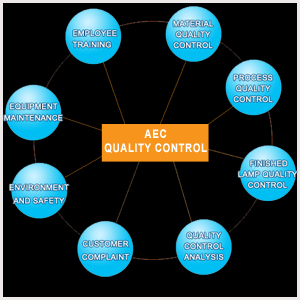 At Allied Engineering, an all-encompassing Superior Quality Code rules over everything else.
And everything at our plants – production processes, quality testing & control, research & development, instruments' maintenance, product customization, delivery, customer service, market – EVERYTHING – follows this Code.
Quality awareness and consciousness at all levels of staff members
Meticulously designed system to observe the synchronization of material, machine, instruments and the production cycle.
Accurate conventional Quality Control for measuring and confirming the customized products according to standards.
Needless to say, Allied secures all relevant Quality Certifications in the field. But, its biggest Quality Certification will come from INSIDE THE COMPANY