About AEC.
A.E.C. Services
Allied Engineering was promoted by Mr. G. H Panchal in 1977, one of Indian Visionaries of 70's who wrote the history in the ero of industrialization. Three Decades of excellence, and Allied Engineering inherits a sterling tradition of Indian Entrepreneurship with new generation of modern technology in machine industry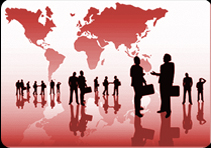 This means, Allied Engineering inherits by birth a corporate culture of no compromises, a track record of continual growth, a backbone of globally benchmarked technology, a special tradition Quality Control and a rock solid foundation of repeat-order clientele.
TToday, Allied Engineering has their two functional plants at Ahmedabad. Ahmedbad being a fast developing industrial area makes it possible for Allied Engineering to focus directly on efficient functioning and planned growth.